Let's Move! Celebrates 5 Years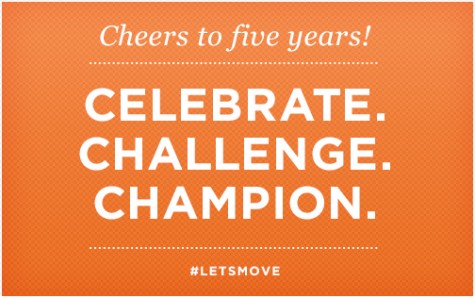 Let's Move! is celebrating its birthday. February 9th marked the 5th anniversary of First Lady Michelle Obama's Let's Move! initiative. This year, the theme is Celebrate, Challenge, Champion. This is a great time to honor the positive changes you have made by hosting a special event, celebration or posting pictures of your great work around your child care center or family child care home. We would love to hear about any celebration you have to commemorate the 5th anniversary of Let's Move!
Submit a story and pictures of the celebration to LMCChelp@cdc.gov . Be sure to include your program name, city and state.