Healthy Kids, Healthy Future 2016 Summit
In February 2016, thought leaders, advocates, and experts in obesity prevention and early care and education for children from birth to age five will convene at the Healthy Kids, Healthy Future Summit.
Supported by Nemours, W.K. Kellogg Foundation, the Packard Foundation, the Robert Wood Johnson Foundation, Better Kid Care, the American Heart Association, the Blue Cross and Blue Shield of North Carolina Foundation, Kaplan Early Learning Company, National Institute of Food and Agriculture, and the CDC, the summit will:
celebrate accomplishments in the field since the initial convening in 2009,
identify opportunities to build upon and leverage existing work, and
identify collective next steps.
Our vision for the conference is an event that focuses on:
Joining research, policy, and practice in early care and education and in child health
Continuing important discussions about health promotion and obesity prevention in ECE environments
Engaging thought leaders and policy makers at the local, state and national levels about systems level changes that can accelerate impact and sustain progress
Increasing understanding of innovative programs and initiatives that exist (what works and why)
Spreading, Scaling & Sustaining "promising practices" in health promotion and obesity prevention, and
Committing to actions that can further advance the field
Thank you again to our supporters: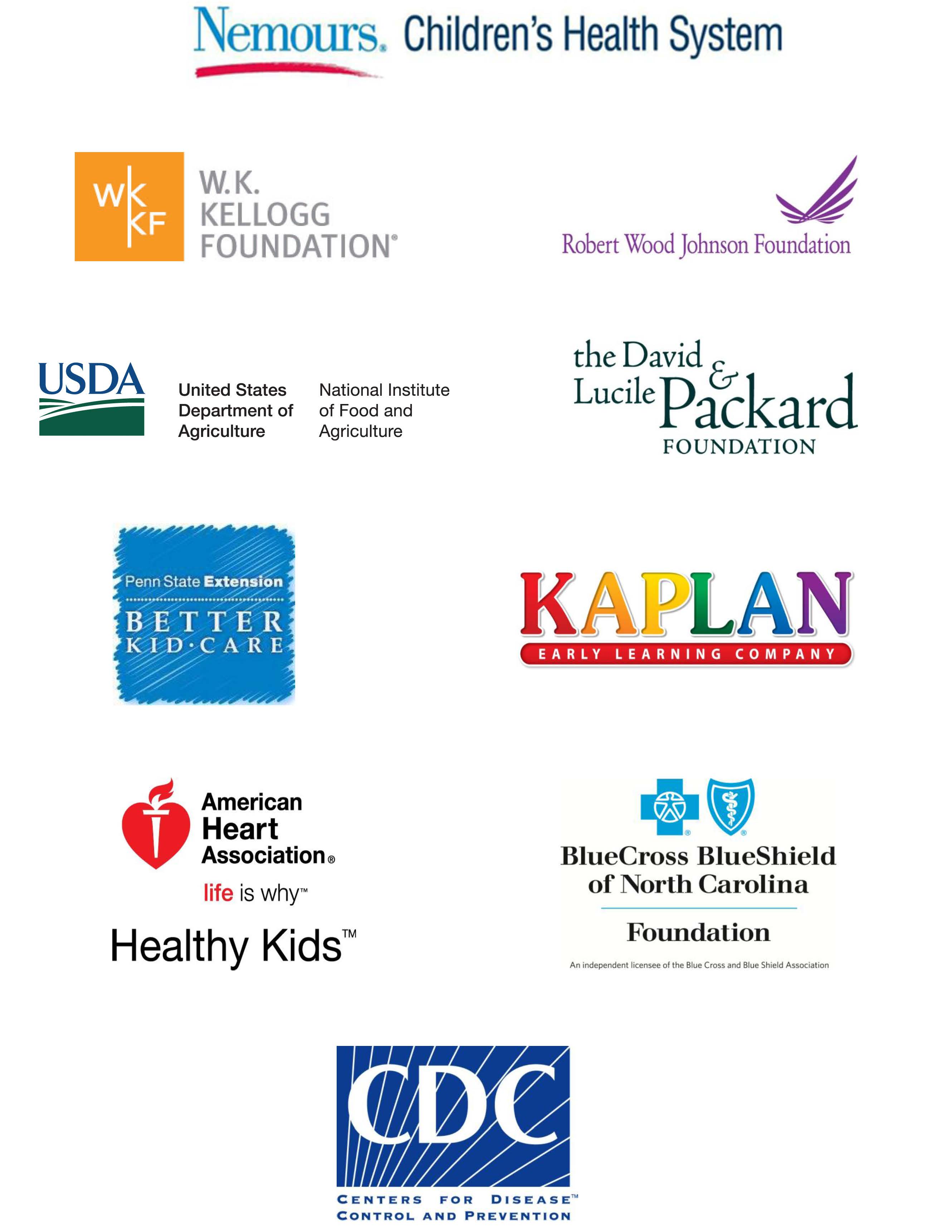 The mark "CDC" is owned by the US Dept. of Health and Human Services and is used with permission. Use of this logo is not an endorsement by HHS or CDC of any particular product, service or enterprise.
This conference was supported by an Agriculture and Food Research Initiative competitive grant 2015-07969 from the USDA National Institute of Food and Agriculture.