A Little Bit of Help Goes a Long Way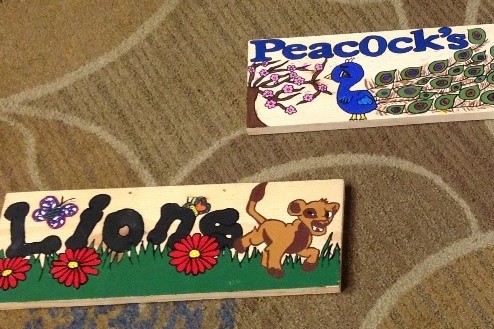 Sharon Lanier, Site Supervisor at Drew Rainbow Child Development Center in Compton, California, decided that it was time to reinstate her program's school garden. During her participation in the National Early Care and Education Learning Collaborative (ECELC) project, she was given resources and knowledge about how to implement healthy changes. "It was wonderful that the ideas from the ECELC are inexpensive and can easily be instituted and accomplished," said Ms. Lanier.
The school garden came to life with the help from parents and grandparents. Families spent several weekends prepping an area for planting. They tilled the soil, set up irrigation, built planter boxes and constructed a picket fence. Each classroom has an area in the garden; teachers created a sign for their designated areas of the garden.
"The children are enjoying learning about gardening. They are getting ready to plant their own seedlings and take them home to share.  Allowing the children to take the seedlings home is a great way to get parents involved in the process; they will be able to help their children tend the seedlings and share in the project,"  Ms. Lanier stated.