New Standards in Boise Child Care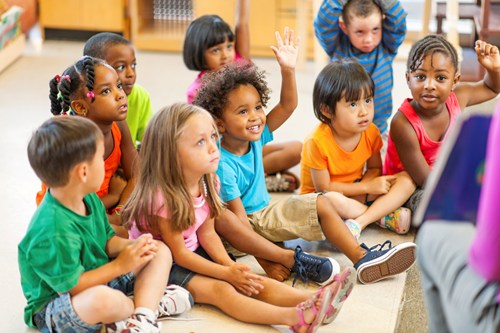 In October 2014, Boise, Idaho councilman TJ Thomson and the Boise community collaborated to establish a new city ordinance detailing Boise child care standards for providers. These standards, entitled "Healthy Initiatives," place a strong emphasis on physical activity, screen time, nutritious menus and infant feeding. Additionally, the ordinance aligns with the five goals of Let's Move! Child Care. "We truly have a community that is willing and ready to address this epidemic. It was a wonderful night for health and quality child care in Boise," said Thomson.
Originally there was no licensing for childcare providers in Boise, but this ordinance makes significant improvements. Children ages one and older should receive a minimum of 20 minutes of physical activity every three hours between the hours of 7 a.m. to 7 p.m.; children (ages 1-5) should limit screen time (television, computers and mobile devices) to one hour per day or to five hours in a calendar week; and there should be a private, designated location for breastfeeding at the child care facility.
Failure to comply with the new standards will not result in enforcement action, but all records of compliance or non-compliance will be made available to the public. The goal is to make the market decide who is worthy of business in childcare. The public will have knowledge of what programs meet the standards and which don't, giving parents a better sense of what types of programs are available.
"As you know, we are an active Let's Move! city, but I am working hard to raise the bar even further, as we have a long ways to go throughout Idaho," said Thomson.
For more information on these standards, visit Boise Child Care.