Breastfeeding-Friendly Initiatives in Arizona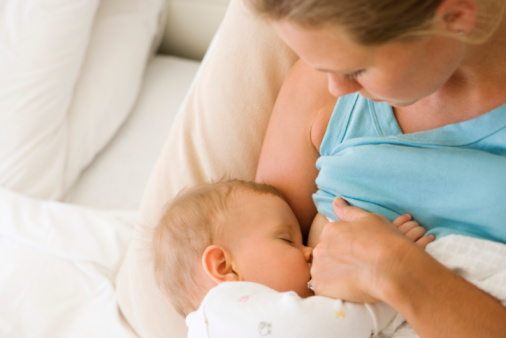 Child Parent Centers, Inc. (CPC) is the regional Early/Head Start grantee that serves Pima, Santa Cruz, Cochise, Graham and Greenlee counties in Arizona. The program is primarily center-based but also uses home-based, family child care, and Early Head Start/Child Care Partnership models.
In 2014, CPC Early/Head Start participated in the Empower PLUS+ project (Arizona's brand of the National Early Care and Education Learning Collaborative [ECELC]) with several sites in Pima County. While participating in Empower PLUS+, CPC sites implemented small-scale goals such as establishing a garden and increasing physical activity during the project year. However, their long-term goal was to provide a breastfeeding-friendly environment for the entire agency. The staff began writing out a timeline and discussing with the Arizona State breastfeeding program on policies and reviewing facilities. Although the CPC staff went through great lengths to begin the process of providing a breastfeeding space, they were faced with many obstacles including administrative changes.
By 2016, the revised Head Start Performance Standards called for early childcare programs to provide a breastfeeding-friendly space. The performance standards gave the CPC staff the administrative support they needed to fulfill their long-term goal. Currently, CPC has formed a breastfeeding subcommittee to identify and implement the breastfeeding initiative. They used questions from the Go NAP SACC tool with child care site managers and staff to assess attitudes, beliefs and environments related to breastfeeding. Next, they determined if modifications to site locations were necessary in order to create a breastfeeding space. In the next few months, the CPC breastfeeding subcommittee plans to purchase equipment needed for each site and constitute a breastfeeding policy that would be used throughout the agency. They are currently working with approximately 40 sites throughout the five counties.
CPC is leading the way for this breastfeeding-friendly initiative in Southern Arizona. Although it took time to see results, they were equipped with great resources and tools provided through the ECELC program.