October 1, 2017 Deadline for CACFP and School Meal Programs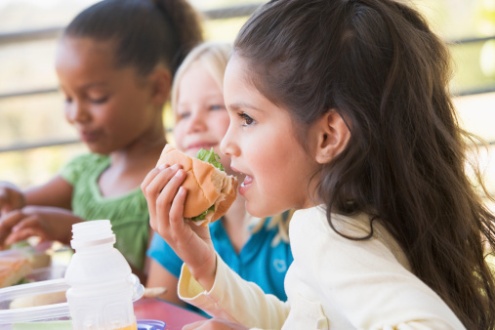 Announcing Updated CACFP Meal Pattern Requirements
There is now better alignment between the School Meal Program and CACFP's meal patterns. These improvements are expected to enhance the nutritional quality of meals served to help young children learn healthy eating habits early on in their lives. CACFP and School Meal Program operators must comply with the updated meal pattern requirements by October 1, 2017. Below are one-page summaries of the updated infant and children meal patterns, as well as a one-page summary of optional best practices.
» Infant Meals One-Page Summary
» Children Meals One-Page Summary
» Best Practices
Using the Updated CACFP Meal Patterns to Lower Costs
Child and Adult Care Food Program: Using the Updated Meal Patterns to Lower Costs provides guidance for CACFP centers and family child care homes to help keep costs low while implementing the updated meal patterns. It includes examples of nutritious meals that meet new meal patterns by making simple, low-cost switches.
USDA Issues Transition Policy for CACFP
Transition Period Memo for the Updated CACFP Meal Patterns (including Infant and Preschool), the Updated National School Lunch Program and School Breakfast Program: This memo outlining a transition period was designed to support the success of the new, healthier meal patterns, while also emphasizing the importance of technical assistance and training, and removing the threat of meals being disallowed and programs terminated.
Learn more about the new CACFP Guidelines »