Case Studies on Childhood Obesity Prevention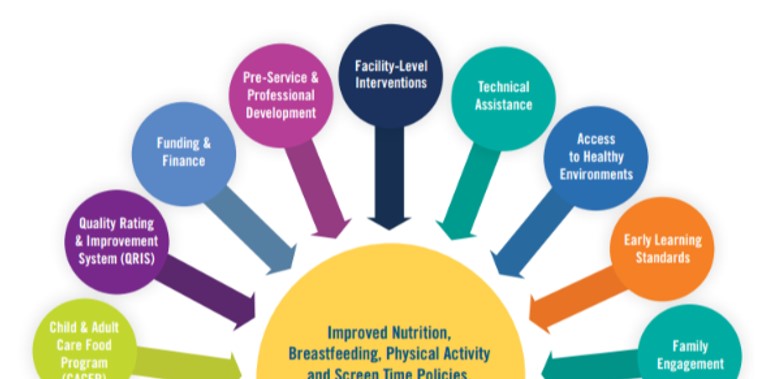 Through the National Early Care and Education Learning Collaboratives project, the Centers for Disease Control and Prevention (CDC) funded Nemours Children's Health System to support the spread and scale of best practices related to obesity prevention in early care and education (ECE) settings.
For five years (2011 – 2016), Nemours and CDC worked with grantees in ten states to work directly with thousands of ECE providers on program improvements related to healthy eating, physical activity, breastfeeding and screen time. Grantees also worked at the state level to embed best practices into ECE systems such as professional development, licensing and Quality Rating and Improvement Systems. A series of case studies by state and topic area highlight lessons learned, successes and challenges in using the ECE setting as a lever in the fight against childhood obesity.
Using a Spectrum of Opportunities to Support Childhood Obesity Prevention in Early Care and Education Settings: A Series of Case Studies
Case studies by state:
Case studies by topic area:
Child and Adult Care Food Program (CACFP)
Licensing and Administrative Regulations
Pre-Service and Professional Development