Grant Pays For Healthy Changes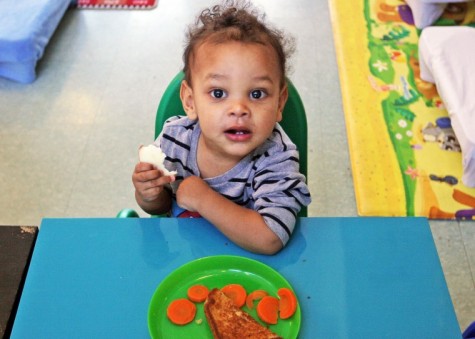 Deep Creek Country Day School in Chesapeake, Virginia is offering a healthier menu to preschoolers thanks to a Nemours-funded childhood obesity prevention program through VECF and partners (Child Care Aware of Virginia, VA Dept. of Social Services and VA Dept. of Health).
The school recently received a grant from the Virginia Early Childhood Foundation in Richmond for participating in "Taking Steps to Healthy Success," Virginia's Childhood Obesity Prevention Program.
Mariah Scaife, assistant director of the school, initiated participation in the program.
"I noticed the menu here, and I thought we could be eating healthier," she said.
The grant will pay for healthy hydration in the form of a kid-sized water fountain to be installed in the play area.
Another change was lemonade and juice were replaced with water. Other items off the food list include sugary cereals, chicken nuggets and french fries.
School staff also purchased kid-sized cups and dishes, started family-style dining with the kindergartners and attended the Virginia Early Childhood Foundation's five training sessions.
Read more about Deep Creek Country Day School's nutritional changes. »