Colorado Passes New ECE Rules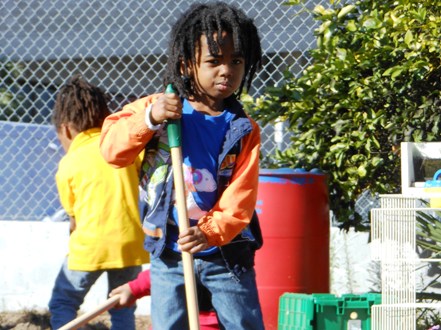 Colorado recently passed new rules to ensure child care centers serve healthy meals and snacks, limit sugary drinks, provide adequate physical activity and limit screen time. This will impact more than 100,000 children served by child care facilities.
In the fall of 2015, the Colorado Department of Human Services (CDHS) Office of Early Childhood and the Colorado Board of Health adopted new rules governing licensed child care facilities. The rules adopted by CDHS include:
Healthier Foods: Meals and snacks will now have to meet current USDA nutrition requirements
Healthier Beverages: Centers are no longer allowed to serve sugary drinks and are limited to serving 100% juice twice a week
More Physical Activity: Full day centers will be required to provide 60 minutes of physical activity a day and part time centers will be required to provide
30 minutes of physical activity a day.
Less Screen Time: TV will be limited to 30 minutes a week and computer and tablet time will be limited to 15 minute increments for no more than 30 minutes a
day.
While the rules have passed and are a step in the right direction, the Colorado Department of Human Services and stakeholders agree there is still work to do. In the words of Dr. Larry Wolk, Executive Director of the Colorado Department of Public Health and Environment, "If Colorado wants to remain the leanest state in the nation and become the healthiest, we need to start with our youngest residents."
Read more about the new rules »
Learn more about the Colorado Office of Early Childhood Department of Human Services »