Early Childhood Wellness Taskforce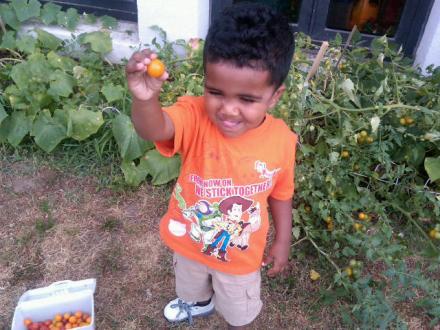 In 2012 and 2013 there were two early childhood obesity summits in Cuyahoga County, Ohio that focused on early childhood interventions, best practices and the implementation of early childhood wellness polices. From these summits, the development of a local early childhood wellness taskforce was discussed and would be convened under Invest in Children, which is a community-wide, public/private partnership administered by the Cuyahoga County Office of Early Childhood.
With the support of the Mt. Sinai Health Care Foundation, the Cuyahoga County Early Wellness Taskforce convened in August 2014 after identifying a need for local stakeholders to take action on wellness outcomes, specifically preventing early childhood obesity. The taskforce has 24 individuals that represent 16 organizations. They created an Early Childhood Wellness Plan that reflects the collective interests of the taskforce and promotes resources within Cuyahoga County. They are focusing the efforts on child care centers and other agencies that serve children ages 0-5 years.
The goals of the Cuyahoga County Early Childhood Wellness plan are to:
Increase the duration of breastfeeding along with the introduction of complementary foods for infants throughout the first year of life
Increase availability of healthy food and beverages
Increase opportunities for daily activity while minimizing screen time
Increase family engagement around wellness behaviors
In addition to supporting each goal, they have added training as a goal area to provide centers and agencies with the tools they need to make these healthier
changes.
Read the complete Wellness Plan, including goals, objectives and policies »
Learn more about Cuyahoga County's Invest in Children »