Early Learning and Use of Technology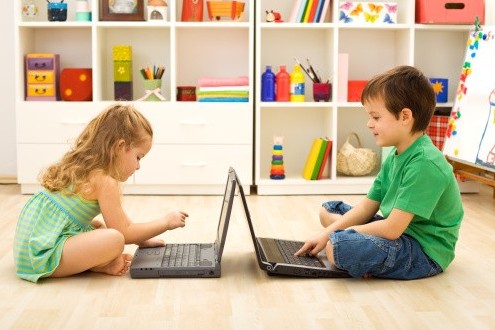 A new resource on Early Learning and Use of Technology was released by the US Department of Education and US Department of Health and Human Services in October. This brief provides four guiding principles and suggestions for providers and families on how to use technology with young children:
Technology—when used appropriately—can be a tool for learning.
Technology should be used to increase access to learning opportunities for all children.
Technology may be used to strengthen relationships among parents, families, early educators, and young children.
Technology is more effective for learning when adults and peers interact or co-view with young children.
The guiding principles include details about:
appropriate use of technology in early care settings,
active and passive use of technology,
developmentally appropriate use of technology for children ages 0-2,
the digital use divide,
use of technology by children with disabilities,
and dual language learners.
There are also several recommended training resources available to early child care providers, including:
» Technology and Interactive Media as Tools in Early Childhood Programs 
» Uses of Technology to Support Early Childhood Practice
» Common Sense Media for Educators
» Fred Rogers Center 
» Joan Ganz Cooney Center
» Zero to Three
Training and support of early care providers is necessary to the successful use of technology in the classroom.