E. coli Infections Linked to Soynut Butter Products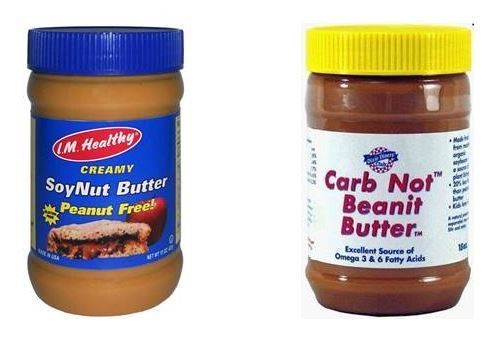 CDC and FDA Investigating Outbreak in Several States
People usually get sick from Shiga toxin-producing E. coli (STEC) 2-8 days (average of 3-4 days) after swallowing the germ. Most of the ill people are young children, and several of them have developed a serious complication from their infection called hemolytic uremic syndrome (a type of kidney failure).
The children got sick after eating a soynut butter product made by the SoyNut Butter Co. under the brand "I.M. Healthy." As a result, the company recalled the following products:
All varieties of I.M. Healthy SoyNut Butters
All varieties of I.M. Healthy Granola products
Dixie Diner's Club brand Carb Not Beanit Butter
Advice to Childcare Centers, Schools, and Other Institutions
Childcare centers, schools, and other institutions should not serve any of the recalled products, regardless of the date of purchase or the date listed on the container.
Even if some of the product was eaten or served and no one got sick, throw the rest of it away. Put it in a sealed bag in the trash so that children, pets, or other animals can't eat it.
Check your institution's food storage area for recalled products. Some of these products have a shelf life of 2 years.