Farm to Preschool in Wisconsin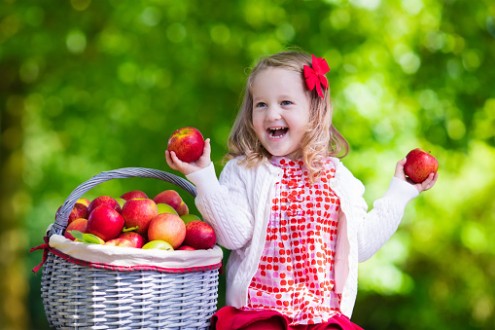 Excitement and momentum is growing around Farm to Preschool in Wisconsin. The state has a strong history in both Farm to School and the early childhood setting, but that work has been somewhat separated for many years. The Wisconsin Early Childhood Obesity Prevention Initiative (WECOPI) was created in 2008 and focuses on supporting healthy eating and physical activity in child care settings. The Wisconsin Farm to School Leadership group, comprised of stakeholders from state and local agencies and nonprofit organizations, began meeting in 2009. A Farm to Preschool subgroup that includes representation from WECOPI and the Farm to School Leadership Group formed in 2015 in recognition of the importance of this movement. Members of the Farm to Preschool subgroup include individuals from the University of Wisconsin-Madison; UW-Madison Center for Integrated Agriculture Systems; Winnebago County Health Department; Wisconsin Department of Agriculture, Trade and Consumer Protection; Wisconsin Department of Health Services; Wisconsin Department of Public Instruction; Wisconsin Early Childhood Association; healthTIDE; Community GroundWorks; and independent fundraising and grant consultants. The Wisconsin Department of Public Instruction has an updated Farm to Preschool webpage with many great resources for child care and early care and education (ECE) settings.
The Farm to Preschool subgroup meets quarterly and is developing a Farm to Preschool model for the state of Wisconsin by analyzing existing resources, state-specific early childhood data, current and developing partnerships, and grant funding opportunities. Regular WECOPI meetings, monthly Farm to School Leadership Group calls, and the use of Google Drive assist in keeping the subgroup connected. The subgroup is currently developing Wisconsin's Farm to Preschool vision, and is determining what is needed to move forward to create a coordinated, statewide Farm to Preschool infrastructure. The group is also excited to plan some Farm to Preschool field trip site visits during the 2016 National Farm to Cafeteria Conference, which will be held in Madison, Wisconsin.