First Lutheran Childcare Center Awarded Garden Grant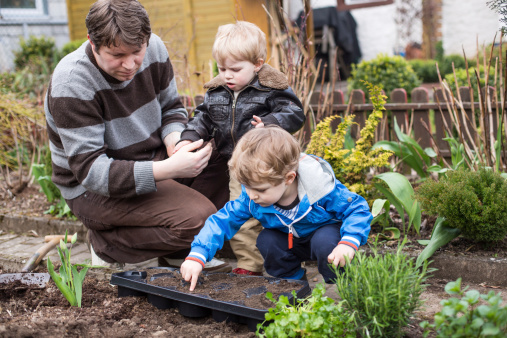 First Lutheran Childcare Center was awarded a Garden Grant from Wisconsin Team Nutrition. They were able to purchase many items for the children, such as: gardening and nutrition books, play food, nutrition games, seeds, plants and more. The grow light kit was the highlight for the children. They were able to start with seeds indoors and watch them grow under the light. When the plants got bigger, they were moved to the outside. The children enjoyed working in the soil by digging, smelling the soil, feeling it and getting it ready to plant. The children watched the seeds grow in raised beds.
The children grew tomatoes, peppers, zucchini and other produce. This year was a little hard for some of the younger children because they just couldn't wait for the tomatoes to ripen. There were way too many buds, or as the children called them, "flowers", picked before they could turn into a tomato. The staff is working on a plan for the next growing season to teach all the children how to respect and care for the garden so it can grow big and strong and harvest a big crop of veggies to use in the lunch menu.
By taste-testing food from the garden, the children were encouraged to learn to eat new foods that otherwise they never would have tried. When the children ate a spinach leaf, they didn't get too excited, but in a salad or in the dip, they loved it.