Hand-in-Hand, Still Moving with Let's Move!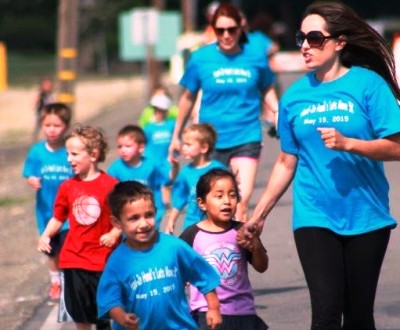 Hand-in-Hand Learning Center in the Colusa Indian Community in California, makes healthy living a part of every day. The children, ages 18 months to 12 years, enjoy year-round gardening.  The children gather eggs from chickens, pick fresh fruit from the Center's orchards, or they help weed or harvest the garden. From red ripe tomatoes, to the more unique white eggplant, they enjoy a variety of fresh produce at Hand-in-Hand. Baskets full of fresh local produce are harvested for children to share with their families at home.
The Center planned a month of farming and food activities in October, centered around National Farm to School Month.  The calendar of events included field trips to local farms, visits from farmers, discovering kale, cooking projects and tastings, and more.  Families are always encouraged to join in on the fun. Children are learning from the positive role modeling of their teachers and family members.
Daily physical activity, through planned events or good old-fashioned play, allows for large motor activity and the children to explore the world around them. With a dedicated team of teachers, family engagement activities, and intentional planning within the Center's Let's Move! Committee, they have successfully integrated a curriculum dedicated to the lifelong health of the children in their program. Hand-in-Hand has hosted several other events over the last year, such as: Let's Move! May, Let's Move! 1st Annual 5K, Farm to School Wheelbarrow Garden entries at the local county fair, Workout Wednesdays, Yoga with Mom and more.