First Field Trip in 25 Years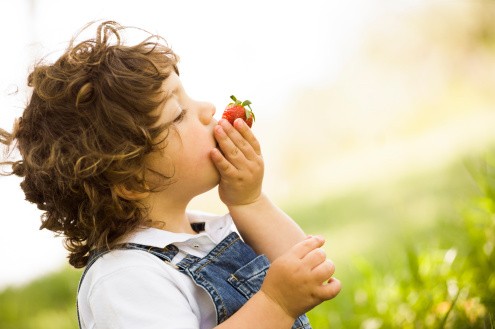 Park Avenue Christian Day Nursery School in Montebello, California, participated in the National Early Care and Education Learning Collaborative (ECELC) and the "Taking Steps to Healthy Success" learning sessions. Director Virginia Rodriguez learned about ways to improve her program, such as incorporating healthier options into their menu and improving on their family-style dining.
Developing healthier menu options included providing less juice and replacing it with fresh fruit. Ms. Rodriguez said, "We noticed the children are eating more healthy food, and less is being thrown out." Staff works with picky eaters to encourage them to try new foods.
Working towards healthy changes inspired the school to take its first field trip in 25 years. The staff took the children to Future Farmers of America High School where children, staff and parents had the opportunity to see farm animals and engage in farming activities.
When asked to describe her experience in one word, Ms. Rodriguez said, "Awesome. I have learned so much information from the ECELC presenters and other participants."