Nurturing Healthy Eaters at Meadowlands YMCA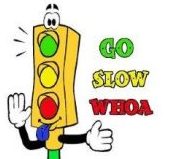 For years, Meadowlands YMCA's mission promoted healthy living, youth development, and social responsibility to the kids at their center. For that reason, it was in director Ellen Daly's best interest to team with any organization that would help her fulfill her center's goal of nurturing healthy eaters.
Although Ellen's staff have been educated in healthy eating habits in the past, their skills were greatly enhanced through the National Early Care and Education Learning Collaborative (ECELC) program. While participating in ECELC, Ellen and her team learned ways to promote healthy eating to their toddlers. The program also supplied them with trainings and resources to get their children active.
Participating in ECELC made Ellen realize several improvements needed in her program, starting with supporting infant breastfeeding and promoting healthy food choices for preschoolers. After observing her program practices, she decided to incorporate healthier practices during celebrations. Instead of cupcakes, the program now serves whole grain muffins. Instead of juice, they serve water. They also added more fruit and veggies to the menu. Since the ECELC training, the parties have gone from super sweet "Whoa" foods to healthier "Go" foods.