Teachers Increase Healthy Steps at The Goddard School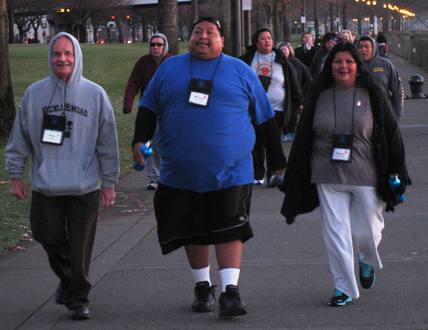 Many teachers at The Goddard School in Wyomissing, Pennsylvania received Fit-bits for a holiday gift. At the school, they have been doing a "Workweek Hustle" challenge to see who can get in the most steps. It has been very motivating and has really increased the amount of steps the teachers are taking. One teacher, Jennifer Boyce, shares that she has gone from having about 5,000 steps a day to 20,000 steps on most days. She has achieved this huge increase by adding a morning walk, a lunch break walk and an evening run. She shares that she is grateful for the friendly competition because her life is changing one step at time.
Not only have the teachers increased the number of steps, but some of them have changed their eating styles to more healthy options. As a result of increasing steps and changing their diet, some of teachers have even lost weight. "We are truly succeeding and seeing that some of our other co-workers want to join in the fun and are beginning to walk too. At this point, we are all focused on success," says Boyce.