Kiddie Garden's Children Access Water as they Please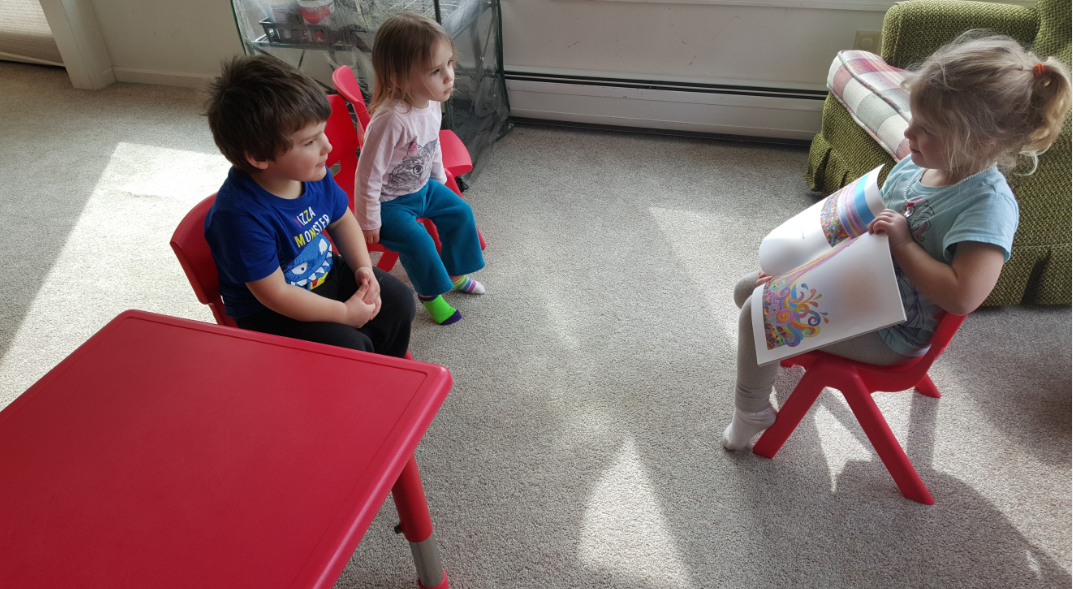 Kiddie Garden, a family child care home in Swanton, Vermont, was randomly selected as one of the winners in the Fall Action Plan Contest. Corresponding with their Action Plan Goal, Kiddie Garden received a water toolkit. Director Erin Mckechnie said the water toolkit contained incredibly helpful items for her program, including a water cooler and books about the importance of drinking water. The water cooler allows children in her program to access water as they please.
Erin says, "Having water visible all day encouraged both the children and me to drink more water. The water cooler has made it easier for the older children to help the younger children, something both ages love. The school age children love to see how fast they can empty the cooler and how many times it will get filled per week." She also appreciated the books in the toolkit and hears the kids ask to read the book about water because they know water is good for their bodies. Erin says the water toolkit has made a difference in her program and she is reminded of the healthy change she made every day when the children fill their water bottles between and during meals.