Moving While Learning at Bonnie's Family Child Care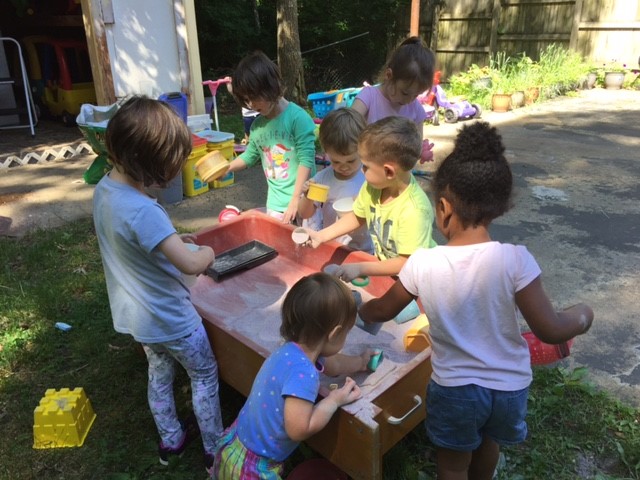 "I hope to inspire a love of learning," says Bonnie Pridgen, a family child care provider in North Chesterfield, Virginia. Through participating in the National Early Care and Education Learning Collaborative (ECELC), Bonnie was introduced to new ideas on how to get kids moving while learning.
Although Bonnie has been a child care provider for more than 20 years, she decided to participate in the collaborative in order to gain fresh teaching ideas to implement with her kids. During the ECELC sessions, Bonnie gained many new concepts on how to incorporate physical activities for different age groups throughout the day. She also received many resources that focused on using everyday moments and materials to get children up and moving.
Since then, Bonnie has been working on providing physical activities in her weekly lesson plans. Bonnie states, "The children are always looking forward to new games! Every week, I have a variety of resources that allow me to include movement activities into learning objectives that the children really enjoy!"
The best practices shared through the ECELC program indicated that young children learn best through indoor and outdoor play. Participation in this collaborative allowed Bonnie to enhance the frequency and categories of physical activities offered to all children in her care. Bonnie happily ensures each day is filled with fun learning activities that get kids moving.