Florida Center Promoting Healthier Habits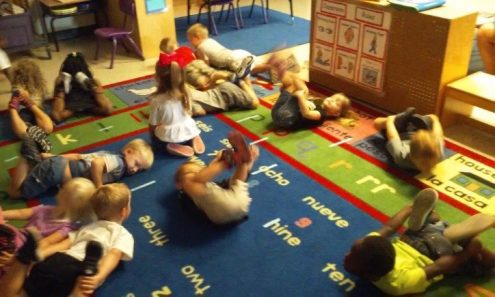 The program coordinator of the Cocoa Campus Child Development Center in Florida, Ashley St. Clair, participated in the National Early Care and Education Learning Collaborative (ECELC) Program in 2016. Since then, the program has promoted healthier lifestyle habits for all staff and toddlers.
The program began planning healthy meals and encouraged kids to drink more water. In addition, their students are enjoying a variety of indoor and outdoor play activities. The program was grateful for the commitment and support given by the trainers and the ECELC program. They believe without this collaboration, the healthy changes in the center would not have been possible.