San Diego County Farm to School Taskforce Update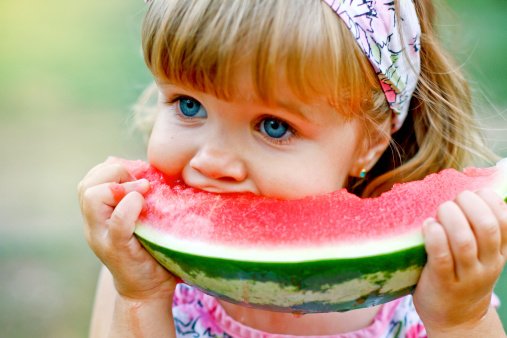 The San Diego County Farm to School Taskforce (SDCF2ST) is a subcommittee of the San Diego County Childhood Obesity Initiative, a project facilitated by Community Health Improvement Partners, and supported through partnerships with the San Diego Hunger Coalition (SDHC) and Whole Foods Market (WFM). The SDCF2ST first began meeting in 2010 after the Whole Foods Market in Hillcrest brought together San Diego Unified School District food services and local growers to begin a dialogue on local food procurement in schools. The resulting informal taskforce sought to improve the quality of school meals through whole and locally-sourced foods–a goal of WFM's School Lunch Revolution campaign. Recognizing the economic, environmental and health benefits of local foods, WFM invited the Initiative to co-lead the effort to expand the project's reach countywide. In 2011, SDHC joined the Taskforce to further support the work of the SDCF2ST. In January 2013, the SDCF2ST completed a strategic plan that outlines its vision, mission, and goals.
The San Diego County Farm to School Taskforce defines local product in three-tiers:
Local– Grown/raised in California within 25 miles of the San Diego County Line
Regional– Grown/raised in California within 250 miles of San Diego County Line
California– Grown/raised within the State of California
The second State of Farm to School in San Diego County Report reveals growth in farm to school. All 42 San Diego County school districts participated in this year's survey providing a comprehensive assessment of school food procurement and farm to school activities in San Diego County–and perhaps the most comprehensive assessment of a county's school food procurement in the United States. Among the 24 districts that participated in last year's survey, 20 reported engagement in farm to school (F2S) compared to 15 in 2013. Overall, 31 San Diego County districts are engaged in at least one of 18 farm to school activities measured for in the report.
Other key findings include:
San Diego County school districts serve more than 300,000 meals each day—spending $65 million in food per year, including $11.6 million in produce
Districts purchase at least $3 million in local food accounting for 5% of annual total food costs
Districts with F2S programming tend to have comprehensive rather than narrowly focused programs; seven districts implement 10+ farm to school activities
19 districts promote locally produced foods at school, and 12 buy directly from growers
26 districts have produce contracts up for renewal in 2015-2016
The report also provides a set of recommendations for the 2015-2016 year to further advance farm to school.
For more information, review the full State of Farm to School in San Diego County Report »