Interactive Maps Show Child Care Best Practices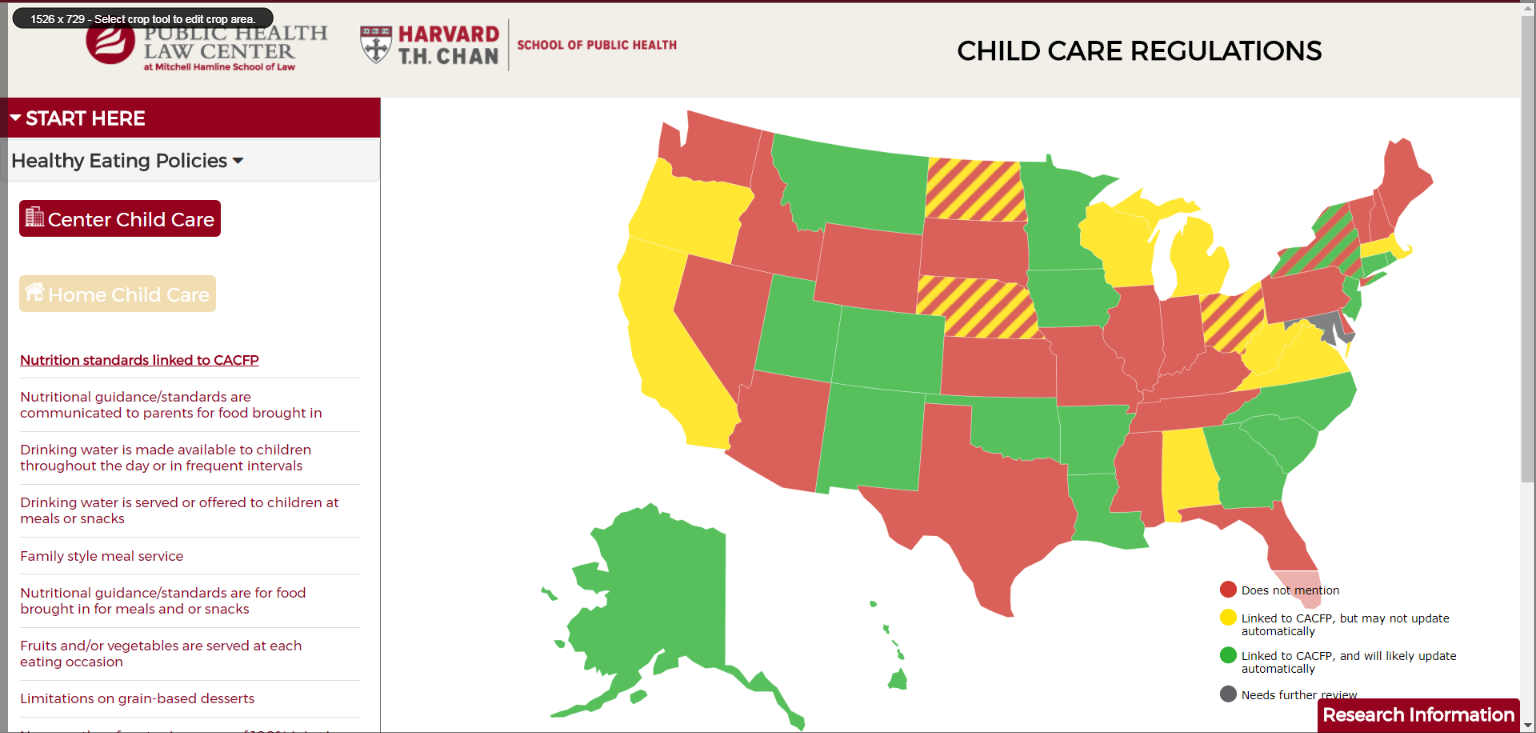 The Public Health Law Center has completed Phase 1 of an interactive 50-state map, which synthesizes data on how state child care licensing regulations match best practices for healthy eating, active play and screen time for 3-5 year olds. Phase 2 of the state interactive map is coming soon, relating to healthy best practices for birth-2 year olds. Using the Maps allows you to see how child care, grouped by two main settings, embed science-based best practices into licensing regulations. There is also a wealth of state-specific information on the Public Health Law Center Healthy Child Care page.
This information is a part of a larger project funded by Healthy Eating Research, a program of the Robert Wood Johnson Foundation, titled Child Care Licensing Laws for Nutrition, Active Play, and Screen Time, grant number 72062 and Licensing Laws Supporting Healthy Feeding and Active Play for Infants and Toddlers in Early Care and Education, grant number 73391. The research teams included: Natasha Frost, Anna Ayers Looby and Julie Ralston Aoki (The Public Health Law Center); and Angie Cradock, Erica Kenney, and Rebecca Mozaffarian (Harvard T.H. Chan School of Public Health); and Sara Benjamin Neelon, Sarah Gonzalez Nahm, and Elyse Grossman (Johns Hopkins Bloomberg School of Public Health). This project is based on previous child care regulations analyses by Sara Benjamin Neelon, PhD, MPH, RD.
For more information contact Natasha Frost