Young Child Expo and Conference: Jan 17-19, 2018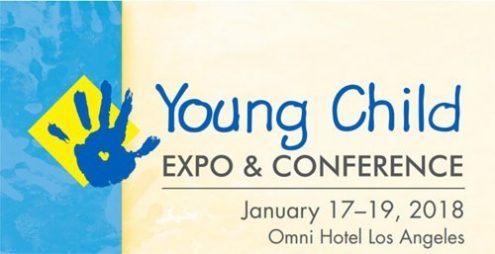 The Young Child Expo and Conference is a unique forum that brings together all early childhood professionals such as teachers, psychologists, special education teachers, social workers, pediatricians, nurses, educators, academics, students, and physical, occupational and speech therapists to learn about the latest information, products, services, and resources for early childhood development.
The focus of the conference is essential topics and innovative approaches that can help all young children learn and grow well. Topics that will be discussed are social-emotional development, literacy, language development, behavior, and autism and other developmental disorders. The conference will be held in Los Angeles, California from January 17-19, 2018.