CACFP LMCC Recognition Winners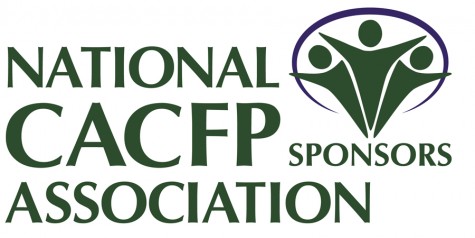 Thank you to all child care and early education centers and homes who are participating in Let's Move! Child Care (LMCC) as well as the Child and Adult Care Food Program (CACFP). Also thank you to participating CACFP sponsoring agencies and State/Territorial/Tribal CACFP agencies. In March, we received more than 160 nominees for CACFP LMCC Recognition.
Congratulations to all the winners, listed below. The winners were selected based on their outstanding obesity prevention efforts focused on the five goals of LMCC: physical activity, nutrition, healthy beverages, reducing screen time and supporting breastfeeding. They were recognized at a Let's Move! Child Care Lunch at the 2015 National CACFP Sponsors Association Conference in Las Vegas, Nevada in April.
Again, we would like to thank everyone for taking the time to submit a nomination. LMCC looks forward to continuing to support and promote your obesity prevention efforts.
Centers
Will Rogers CDC/State Preschool – California
West Haven Child Development Center, Inc. – Connecticut
Gingerbread House Learning Center, Inc. – Florida
MSU Child Development Center  – Montana
Taos Pueblo Head Start – New Mexico
Thompson Child Development Center (TCDC) – North Carolina
Miami Valley Child Development Centers, Inc.  – Ohio
Fairfax County Public Schools Family and Early Childhood Program/Head Start – Virginia
Penfield Children's Center – Wisconsin
Homes
Sandy's Childcare and Preschool – California
Cunningham Family Child Care Home – Florida
Little Angels Learning Place – Florida
Little Angels – Pennsylvania
LadyBugHugs – Kansas
CACFP Sponsoring Agencies
Children's Council of San Francisco –  California
Parents In Community Action, Inc. – Minnesota
Providers Choice, Inc. – Minnesota
Children's Hunger Alliance – Ohio
Child Care Consultants, Inc. – Pennsylvania
CACFP State/Territorial/Tribal Agencies
Bright from the Start: Georgia Department of Early Care and Learning – Georgia