Arkansas Schools Receive Water Filling Stations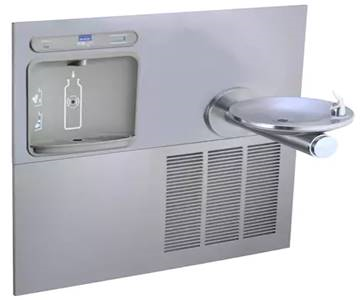 Healthy Active Arkansas, in partnership with the Delta Dental of Arkansas Foundation, awarded water bottle filling stations to 20 Arkansas schools as part of the Rethink Your Drink: Choose Water grant program. This program, supported by a grant from the Delta Dental Foundation, is designed to encourage students, teachers and staff to drink water instead of sugary drinks during the school day, which helps support oral health and a healthy weight.
Schools will receive water bottle filling stations to replace existing water fountains. Schools awarded a filling station grant will commit to encouraging students and staff to choose water over sugar-sweetened beverages.
Drinking plenty of water, especially if fluoridated, plays an important role in preventing cavities and maintaining oral health. Further, drinking water can help combat obesity, increase energy levels and may increase cognitive functions.
"We are grateful to the Delta Dental of Arkansas Foundation for allowing us to offer this opportunity to schools, and we look forward to seeing these schools succeed in their efforts," Troy Wells, Healthy Active Arkansas Board President and CEO of Baptist Health, said. "Drinking water instead of sugary beverages is an important step everyone, especially our youth, can take to improve their oral health and maintain a healthy weight, and we hope to offer this program again next year," Wells added.