ABOUT LET'S MOVE! CHILD CARE
Let's Move! Child Care is a nationwide call-to-action that empowers child care and early education providers to make positive health changes in children that could last a lifetime.
Let's Move! Child Care:
Encourages and supports providers making positive changes in their programs to help children develop healthy habits
Recognizes providers who meet best practices in five healthy goal areas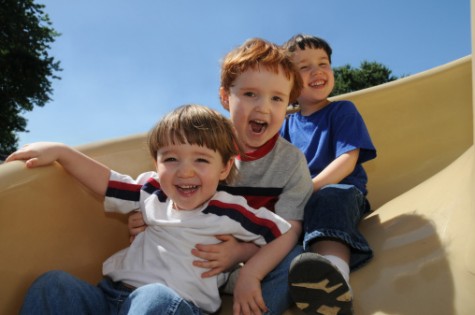 There are five main goals to strive for:
Our program is voluntary and is suitable for all types of child care: family child care homes, centers, Early Head Start and Head Start programs, pre-K, preschool, tribal child care programs, and faith-based.
Let's Move! Child Care is a collaboration of: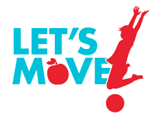 Let's Move! was a comprehensive initiative from Former First Lady Michelle Obama, dedicated to solving the problem of obesity within a generation so that kids born today will grow up healthier. Combining comprehensive strategies with common sense, this program put children on a path to a healthy future during their earliest months and years. At the launch of the initiative, Former President Barack Obama signed a Presidential Memorandum creating the first-ever "Task Force on Childhood Obesity." The goal: To review all programs and policies relating to child nutrition and physical activity, and to develop a national action plan to maximize federal resources and set benchmarks toward the Former First Lady's national goal. Let's Move! Child Care is an extension of the Former First Lady's efforts, reaching out to the child care providers on the front lines of early childhood education.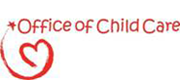 The Administration for Children and Families (ACF) Office of Child Care supports low-income working families through child care financial assistance. ACF also promotes children's learning by improving the quality of early care and education and after-school programs.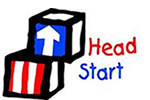 The Administration for Children and Families (ACF) Office of Head Start promotes school readiness of children ages birth to five from low-income families by enhancing their cognitive, social and emotional development. Head Start programs provide comprehensive services to enrolled children and their families, which include health, nutrition, social services and other services determined by family needs assessments, in addition to education and cognitive development services.


Centers for Disease Control and Prevention (CDC)'s Division of Nutrition, Physical Activity and Obesity supports healthy eating, active living and obesity prevention by creating healthy options in our nation's child care centers, schools, worksites and communities. CDC works to strengthen programs that help our children develop healthy habits early in life and prevent the negative health consequences of obesity.


Nemours is an internationally recognized children's health system that owns and operates the Nemours/Alfred I. duPont Hospital for Children in Wilmington, DE and Nemours Children's Hospital in Orlando, FL, along with major pediatric specialty clinics in Delaware, Florida, Pennsylvania and New Jersey. Established as The Nemours Foundation through the legacy and philanthropy of Alfred I. duPont, Nemours offers pediatric clinical care, research, education, advocacy and prevention programs. In addition to partnering with First Lady Michelle Obama on the 2011 launch of Let's Move! Child Care, Nemours was an original member of the Partnership for a Healthier America initiative and founding partner of Healthy Kids, Healthy Future—-a group of national experts focused on addressing childhood obesity in early care and education settings.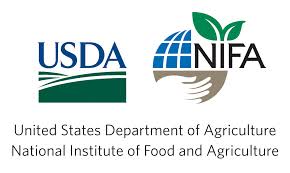 National Institute of Food and Agriculture (NIFA)'s Division of Family and Consumer Sciences partners with the Land-Grant University System and the Cooperative Extension System to conduct research and deliver educational programs that enhance quality of living for individuals, youth, families and communities. Cooperative Extension is a nationwide network with some 2,900 extension state and county-level offices. University faculty and extension agents with backgrounds in Family & Consumer Sciences help lead the work and provide training in several essential areas including early care and education.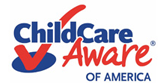 Child Care Aware® of America works with state and local Child Care Resource and Referral agencies (CCR&Rs) to help ensure that all families have access to quality, affordable child care.


United States Department of Agriculture (USDA), Food and Nutrition Service (FNS) partners with Let's Move! on several programs including Chefs Move to Schools, Healthier US School Challenge, Let's Move! in Indian Country and Let's Move! Child Care. FNS works to end hunger and obesity through the administration of 15 federal nutrition assistance programs including the Supplemental Nutrition Assistance Program (SNAP), the National School Lunch Program and the Child and Adult Care Food Program (CACFP). In partnership with state and tribal governments, programs serve one in four Americans during the course of a year. Working with public, private and non-profit partners, their mission is to increase food security and reduce hunger by providing children and low-income people access to food, a healthy diet and nutrition education in a way that supports American agriculture and inspires public confidence.


Researchers at the University of North Carolina at Chapel Hill and the Children's Healthy Weight Research Group are dedicated to creating evidence-based programs that improve the health and well-being of children and their families. This team performs innovative research on obesity, nutrition and physical activity. A priority is developing interventions for children in child care, such as the Nutrition and Physical Activity Self-Assessment for Child Care (NAP SACC), which provides self-assessment and action planning tools to help early care and education programs set goals and make improvements to their nutrition and physical activity practices. The team continues to provide support to child care professionals to improve nutrition and physical activity practices, screen time and outdoor play guidelines, and family breastfeeding support for children from birth up to five years old through the development of an online version of the program, Go NAPSACC."