ABOUT HEALTHY KIDS, HEALTHY FUTURE
Healthy Kids, Healthy Future is a national effort to empower early care and education providers to make positive health changes in their child care programs. Building healthy habits early can have a lasting impact on children as they grow and develop.
Healthy Kids, Healthy Future:
Encourages and supports providers to improve their programs around healthy eating and physical goals
Provides training and technical assistance for state agencies, organizations, and ECE professionals to create healthier environments
Brings together national and state organizations to share experiences in advancing healthy eating and physical activity and learn from each other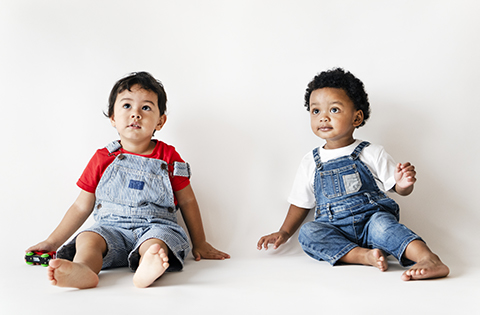 HKHF promotes five main goals for ECE programs to strive for:
All types of ECE programs can work toward these healthy goals: family child care homes, centers, Early Head Start and Head Start programs, pre-K, preschool, tribal child care programs, and faith-based.
Healthy Kids, Healthy Future is led by Nemours Children's Health.

Children's is one of the largest integrated pediatric health systems in the country. Everything we do — our medical care, research, education, and prevention and advocacy efforts — is focused on kids.
Our goal is to help children, everywhere, grow into healthy adults. To do this, we think of health as more than just medicine. Good health involves education, food, housing, family stability, emotional well-being, equity, justice and more. That's why we go outside of our walls to reach kids where they live, learn and play. We're here, beyond medicine.
We have set out to change children's health for good.
HKHF and HKHF TAP are managed by Nemours National Office of Policy and Prevention. The National Office promotes optimal health and well-being for all children, not only children served by Nemours. We work with stakeholders across the country to identify, promote, and grow innovative solutions to advance clinical care and community-based prevention efforts. Nemours also tests new and innovative models, informing our national policy and practice work. Through this work, we serve as a trusted resource and voice for children nationally.
In addition to partnering with First Lady Michelle Obama on the 2011 launch of Let's Move! Child Care, Nemours was an original member of the Partnership for a Healthier America initiative and founding partner of Healthy Kids, Healthy Future—-a group of national experts focused on addressing childhood obesity in early care and education settings. Since then, Nemours has continued to expand the work and vision of Healthy Kids, Healthy Future.