ABOUT HEALTHY KIDS, HEALTHY FUTURE
Healthy Kids, Healthy Future is a nationwide call-to-action that empowers child care and early education providers to make positive health changes in children that could last a lifetime.
Healthy Kids, Healthy Future:
Encourages and supports providers making positive changes in their programs to help children develop healthy habits
Recognizes providers who meet best practices in five healthy goal areas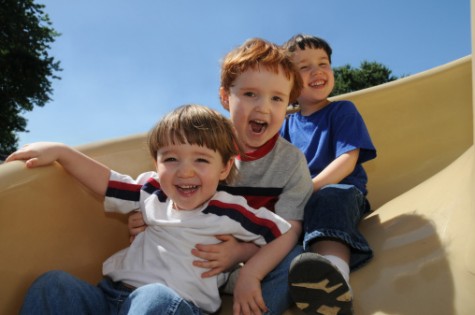 There are five main goals to strive for:
Our program is voluntary and is suitable for all types of child care: family child care homes, centers, Early Head Start and Head Start programs, pre-K, preschool, tribal child care programs, and faith-based.
Healthy Kids, Healthy Future is a collaboration of:

Centers for Disease Control and Prevention (CDC)'s Division of Nutrition, Physical Activity and Obesity supports healthy eating, active living and obesity prevention by creating healthy options in our nation's child care centers, schools, worksites and communities. CDC works to strengthen programs that help our children develop healthy habits early in life and prevent the negative health consequences of obesity.

Nemours is an internationally recognized children's health system that owns and operates the Nemours/Alfred I. duPont Hospital for Children in Wilmington, DE and Nemours Children's Hospital in Orlando, FL, along with major pediatric specialty clinics in Delaware, Florida, Pennsylvania and New Jersey. Established as The Nemours Foundation through the legacy and philanthropy of Alfred I. duPont, Nemours offers pediatric clinical care, research, education, advocacy and prevention programs. In addition to partnering with First Lady Michelle Obama on the 2011 launch of Let's Move! Child Care, Nemours was an original member of the Partnership for a Healthier America initiative and founding partner of Healthy Kids, Healthy Future—-a group of national experts focused on addressing childhood obesity in early care and education settings.