Valbona's Family Child Care Success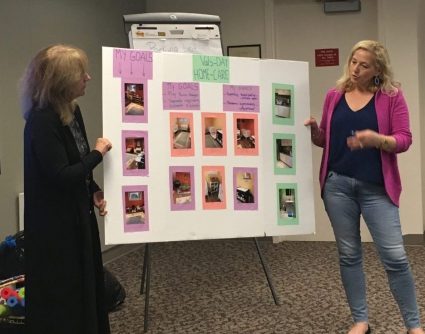 While the Virginia Early Care and Education Learning Collaborative (ECELC) group was filled with stories of positive changes in healthy eating and active play, one story stood out as particularly heartwarming and a testament to collaboration.
Valbona (Val) Bytyqi and Ann Marie Ries met at the very first ECELC session in Alexandria, Virginia. Both are family child care providers who offer quality care to young children in their homes. Since family child care providers are often isolated and have difficulty finding opportunities to collaborate, this was a great opportunity to share ideas.
Val had been thinking about making the commitment to become a state licensed family child care provider, while Ann Marie had already gone through the process. As a result, these women developed a close friendship and spoke almost every day. Ann Marie spent her Saturdays helping Val get her program ready for the licensing process.
In April 2018, Val was granted her license. "Ann Marie became my best friend. I could not have done it without her," stated Val.