Healthy Celebrations at Angeles Mesa YWCA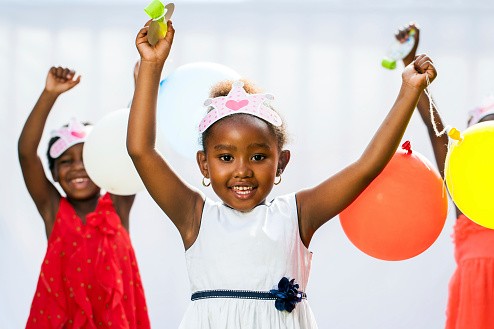 Program staff at Angeles Mesa YWCA in Los Angeles, California, was concerned with a number of unhealthy practices at their center. Celebrations were filled with sweets, candy and sugar-sweetened beverages. Staff and children were eating unhealthy foods during mealtimes. Children were also not getting enough exercise.
Head Teacher, Colleen Rodriguez, decided to lead the center in change. She began by implementing program policy changes. One new policy prohibited juice, candy and junk-filled goody-bags during celebrations.  Prior to enrolling in the National Early Care and Education Learning Collaborative (ECELC) project, teachers used to give children candy at the end of the week if they were good — this practice has since stopped.
After integrating healthy changes at their site, they began to communicate the importance of healthy changes to the parents and staff.  100% of staff has reported adopting healthy changes and choices in their personal lives as a result of this program.  These include:  joining a gym or adopting a regular exercise regimen, starting a weight loss program, removing sugar-sweetened beverages from their diet and making healthier meal choices.
Ms. Rodriguez proudly states, "The experience has been life-changing for the kids, for the teachers and for myself.  I realized I personally needed to make a change."