Healthy Habit Challenges at Farm School in Virginia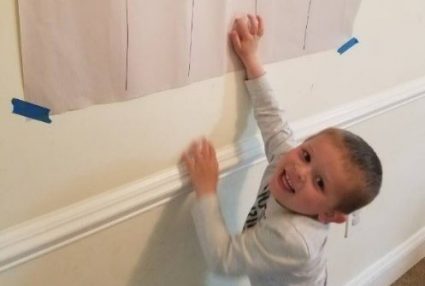 "At Farm School, we not only support the children, but we also support their families," says the director of Farm School located in Hamilton, Virginia.
The teachers at Farm School participated in the National Early Care and Education Learning Collaborative (ECELC) in the fall of 2017. After the first learning session, the staff at Farm School were inspired to share the extensive amount of healthy habit information they gathered during the training.
In order to encourage  families at Farm School to eat meals that are more nutritious and to get moving, the staff got innovative. They created Weekly Challenges for their families to participate in. Every Friday, the staff sent home a challenge for the children to complete the upcoming week. The challenges appeared in the Healthy Habits section of their weekly newsletter. Below are samples of Healthy Habits Challenge:
"Healthy Habits… Weekly Challenge: Our daily goal for lunch is to go by My Plate standards. Last week you got a book on ideas for packing lunch as well as time to menu plan. This week is to put it to the test and pack lunches according to MyPlate! Can you handle the most difficult challenge? We will feature a lunch each day to help other parents get ideas. Good luck!"
"Here is a challenge for all of you: Take a walk in your neighborhood this week. Turn down a road or path you have never been down and explore. Dare to get lost. I challenge you to get outside (rain or shine) and get moving."
Other challenges included packing an all-green lunch, walking your pet (or invisible pet), and making infused water.
Staff at the Farm School are excited to learn and grow each week and challenge parents to do the same.