Creative Minds and Healthy Eating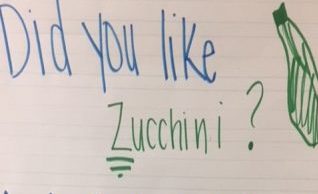 Kaitlyn Bates and Emily Hatfield are co-owners of Creative Minds Learning Center in Lawrenceburg, Kentucky. Participation in the National Early Care and Education Learning Collaborative (ECELC) made them aware of how they could nurture healthy eating in their program. Although the center was already providing nutritious meals served family style, they recognized areas of improvement after attending Learning Session 1.
They began to evaluate each menu and swap out canned fruits for fresh items as well as provide independent water access to children at all times throughout the day. Another goal they had was to be more intentional in incorporating healthy eating into the daily curriculum. Children and teachers are trying new foods weekly and discussing nutrition on a daily basis in a healthy, positive way.