More U.S. Mothers Are Breastfeeding, Says CDC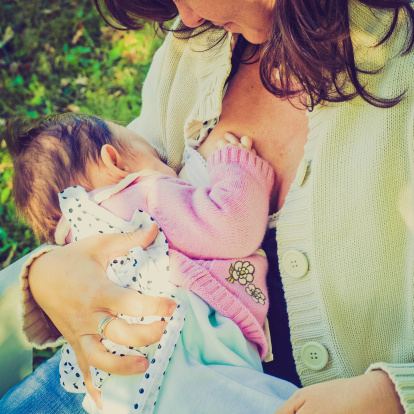 A new report from the Centers for Disease Control shows that more U.S. mothers are breastfeeding, but that many stop nursing earlier than they should.
Researchers found that of the babies born in 2015, 83.2 percent were breastfeeding after birth, 57.6 percent continued to nurse after 6 months and 35.9 percent were still going at 12 months. The latter two statistics were an increase from 2014.
While that is an improvement, the CDC says that many mothers stop nursing too soon.
"Despite the recommendation to breastfeed exclusively for about the first 6 months, less than 50 percent of infants were exclusively breastfed through 3 months and about 25 percent were exclusively breastfed through 6 months," the report states.
The American Academy of Pediatrics recommend exclusively breastfeeding through the first six months of a baby's life, and then continuing to nurse while introducing foods through to the 12 month mark.