Holiday Gift Guide: Pediatricians Share Top Picks for Kids Under 10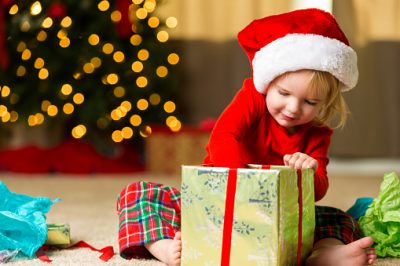 Holiday gift-giving season is here, and for many parents, grandparents, aunts, and uncles, it can be challenging to find gifts for the children in their lives. Too often, gift givers find themselves wading through a sea of toys at their local big box or online stores. For children under the age of 10, pediatricians believe in gifts that inspire young imaginations, while reducing some of the digital impact kids face daily.
The American Academy of Pediatrics (AAP) recognizes that while there is a place and time for children to consume digital media or screen time, problems may arise "when media use displaces physical activity, hands-on exploration, and face-to-face social interaction in the real world." Many children today are exposed to media in a quantity and quality that far exceeds the recommendations of the AAP, which is why parents and extended families may benefit from a gift guide that focuses on items that encourage togetherness, fun, creativity and movement.
"Children usually learn best when they interact with people and their toys. Especially during the early years, it is important to help kids develop their critical thinking skills and nurture their imagination by limiting electronic gadgets that talk and display graphics," said PhongVan-Liaw, M.D., F.A.A.P., pediatrician at Kelsey-Seybold Clinic. "Some of my personal favorite toys that I recommend are wooden train and track sets, play tents in the shape of castles or vehicles, and any building block set. The key here is to play with your child, build lasting bonds, and encourage creative independent play."
The five types of gifts recommended for young children are:
Experiences
Toys that encourage movement
Books
Magazine subscriptions
Board games
Sources: BusinessWire and Kelsey-Seybold Clinic