Healthy Kids, Healthy Future Springboard Opportunities
As part of the Healthy Kids, Health Future Technical Assistance Program (HKHF TAP), Nemours Children's Health (Nemours Children's) offers curated and time-limited resources to enhance state efforts to address healthy eating and physical activity in ECE. Launched in 2019 and known as "Springboard Opportunities," 37 states and the District of Columbia have participated in these training and technical assistance (TA) options in Years 1 through 5 of HKHF TAP.
How does it work?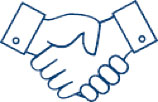 Nemours Children's created the Springboard Opportunities using our extensive experience implementing programs aimed at improving the health of young children in both clinical and community settings. In partnership with national experts, we coordinate TA and training offerings to respond to state ECE partners' and providers' needs and priorities. Nemours Children's annually considers the goals of our partners and ECE program staff across the country. By collaborating with state and national partners, we create a tailored set of resources and services to address the challenges and opportunities facing ECE professionals.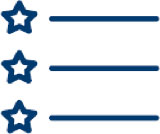 State organizations such as departments of health or early childhood organizations apply to participate in Springboard Opportunities through an annual "Expression of Interest" process. Each applicant indicates how the requested Springboard would complement and advance their planned and existing work to integrate healthy and physical activity into ECE settings and systems.

Finally, Nemours Children's facilitates the matches between national partners, HKHF program staff, and the interested state organization. These partners collaborate over the next 9-10 months to implement the Springboard activities.
Who has participated?
Nemours Children's initially offered Springboards to states involved in the Technical Assistance and Partnership Support (TAPS) program in 2019. The following year, Nemours Children's extended the opportunities to recipients of CDC's State Physical Activity and Nutrition (SPAN) Program funding. Given the growing demand for these targeted resources, HKHF TAP expanded eligibility to all states in 2021. During the first 4 years of the HKHF TAP program, Nemours Children's offered 9 unique Springboard Opportunities to 13 TAP states, 14 SPAN states and 5 Ambassador states and the District of Columbia.
All 13 HKHF TAP states have participated in at least one of the 9 Springboards.
Of the 16 SPAN states, 14 have participated in 36 total Springboards through 7 of the 9 offerings.
Additionally, 5 Ambassador states (states not part of SPAN or HKHF TAP) and the District of Columbia completed 8 total Springboards through 6 of the 9 offerings.
With most states participating in two Springboards each year, and most states also participating in at least two different years, Nemours Children's has provided a total of 133 different TA offerings through the 5 years of the Springboard program. Year 5 Springboard Opportunities kicked off in October 2022 and will be completed by July 31, 2023.
Current Springboard Opportunities: 2023