Children's Activities: Get Kids Moving
Keep children moving while learning with daily, quick and creative physical activities. Ideally, kids should have two to three active play times every day. Instead of thinking of exercise as a separate scheduled activity, just try to weave quick "moving" moments throughout the day.
1,2,3,4: Hip, Hop, Move: Use this Caribbean-inspired dance to help young children count to four.
Color Me Healthy Sing & Dance: Color Me Healthy music gets children up and moving to a fun and happy beat. Download songs (MP3 format) and lyrics (PDFs) and dance to the tune of Color Me Healthy. The Color Me Healthy program also includes a teacher's guide with 12 circle time lessons (including picture cards), parent newsletters (in English and Spanish) and five colorful posters.
Dance Activity: This activity gets kids dancing in silly ways—sometimes moving just their knees, thumbs or elbows.
Head Start Body Start: These SHAPE America materials provide age-appropriate activities to show the importance of physical activity for young children. They offer a variety of ideas, strategies and information to use the space, material and time that providers or parents have to model and encourage physical activities. They are offered in English and Spanish.
Non-Competitive Active Games for Preschoolers: A job aid from Child Care Aware® of America (formerly NACCRRA) which includes tips for making some traditional games non-competitive.
We Have the Moves: This resource from Sesame Street provides fun physical activities for both large and small spaces that require minimal time and equipment. Discover easy ways to add more active play into everyday routines for children ages 2-5.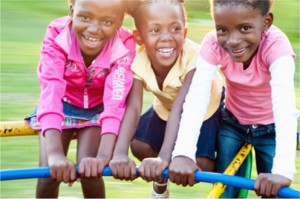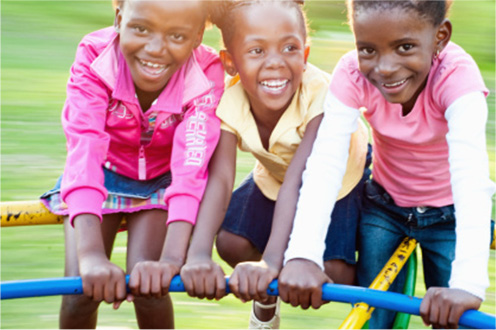 Family Child Care Tip:
Use Music to Get Kids Moving
Even if you don't have a lot of space, you can create opportunities for movement by using music. Play soothing music during infants' tummy time; provide instruments and have a toddlers' parade. Preschoolers can play "freeze dance."
For Parents:
Advocate for More Physical Activity
Learn how you can play a vital role in making sure there is adequate support for health and physical education programs in your child's school with SHAPE America.
Learn more about your role in healthy schools »